Liepāja Tennis Sports school U14 team has returned from two Tennis Europe tournaments in Poland. Our team was represented by Patrīcija Špaka, Elza Tomase, Alise Grundule, Katrīna Lasmane, Alise VIndiga, Renārs Grodskis and coach Daņils Kozlovs.
New tennis players participated "Tennis Europe" tournaments in Opalenica and Lodz. Opalenica was category 2 tournament and in the 2nd round played Patrīcija Špaka and Alise Grundule, unfortunately both players in the 2nd round lost to two german players and where out of the tournament. Elza Tomase was unlucky with the draw, because already in the first game she had to play against 2nd seeded tennis player from Poland, who is ranked 89th in European ranking. Elza lost with 1/6 0/6. Remaining tennis players from Liepāja lost at qualifications 2nd round. In double games best success was to Renārs Grodskis who together with tennis player from Switzerland took 3rd/4th place.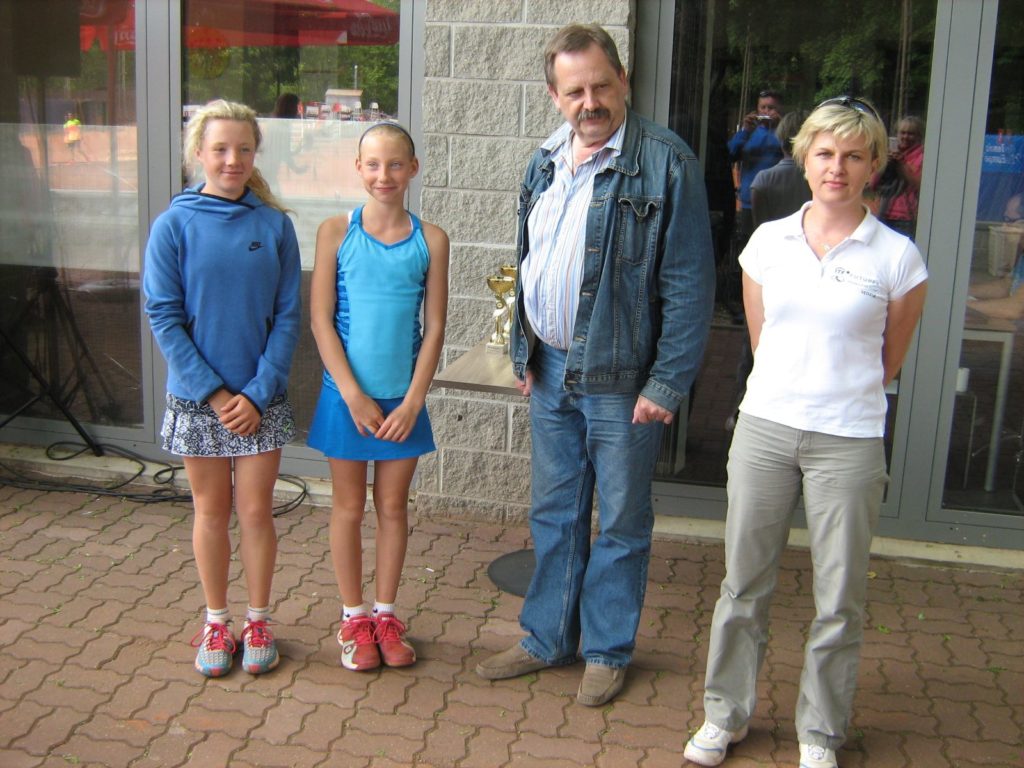 Tournament in Lodz was category 3, where good results was made by Patrīcija Špaka. She got into the semifinal and only there she lost to tennis player from Poland and took home cup for 3rd/4th place. In doubles Patrīcija together with Katrīnu Lasmani in very hard game lost for getting into the semifinal. Elza Tomase got into the best 16 from 48 participants. Alise Grundule and Alise Vindiga lost in the 1st round, but Lasmane and Grodskis couldn't get over the qualification.