February 22nd and 23rd in Ādaži took place "TC Ādaži Cup" for U12 age grope. Liepaja Tennis sport school was represented only by Bogdans Kozlovs who finished 3rd.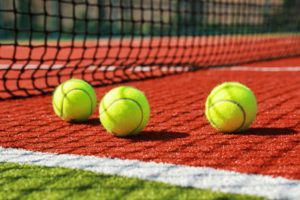 Our Bogdans Kozlovs was 1st seeded at the competition. In the 1st round Bogdans with 6-1 6-1 had an easy win over Ņikita Iņutins. In 2nd round with 6-0 6-1 over Martins Mašals (Tennis Pro Academy) Bogdans granted a place in Semifinal, where with 4-6 1-6 he lost to 4th seeded Rafaels Bācis (Denisa Pavlova TS). In the game for 3rd place with 7-6 6-2 over 3rd seeded Vladimirs Krastiņš (Revers'96-TK) our Bogdans Kozlovs finished in 3rd place in Ādaži.
Meanwhile in Jelgava took place tournament "Tenisa Klubs Jelgava" for U14 age group, where Liepaja Tennis sport school was represented by Elizabete Marta Hamitova and Anna Azarova. Unfortunately both our girls couldn't manage to get into the Semifinal. Even though in the 1st round Elizabete Marta Hamitova with 6-2 6-2 won over 2nd seede Stefānija Bolēvica (Event Lab).